Learning is for
everyone
.
Free & paid content about Cyber Security. 
Learn new Skills
Offensive techniques
Defensive techniques
Online Courses
In high-demand fields like Cybersecurity analyst, Penetration tester, Infracture architect
Earn a Certificate
For each online course completed. Earn an eCertificate.
Up Your Skill
With on-demand training and development programs.
Our Popular Online Courses (Soon)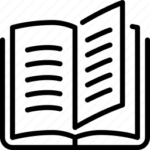 This this a perfect place to learn more about Cyber Security
All the material that is written here is designed with the main porpuse of educating profesionals on how to perform technical tasks properly in the same website.
Quality can be better than quantity in this platform
Content creation is the main goal of this site, we are committed to provide first class content to anyone, it doesn't matter if the result is paid or free we provide the same high quality to both.
We are VK9 Security a project created in 2019 with the porpuse of sharing the knowledge I learn through time with other people. This is my jorney into the Cyber Security field.
MAKE your dreams happen
What We Offer For Growth
We offer content for anyone to be informed about the cyber space from basic to advanced techniques. All knowledge learned here will help you persue a Cyber Security carreer or become a better profesional.
All techniques seen here are for educational porpuses, Vk9 Security nor myself is responsible for the use of the material.
Offenseive techniques
Information Gathering
Vulnerability analysis and scanning
Exploitation & Post-Exploitation techniques
Persistance
Reporting, etc
Defensive Techniques
Incident Response
Threat hunting
Device configuration & management
Mostly Windows & Linux
Labs
Learn about programming
Environment set up
Labs set up
Some other crazy stuff