Activating Windows 10 license key, this tutorial is intended for lab machines. It is recommended to always buy licenses from vendor.
Steps
1. Go to file explorer -> Right Click "This PC"-> Properties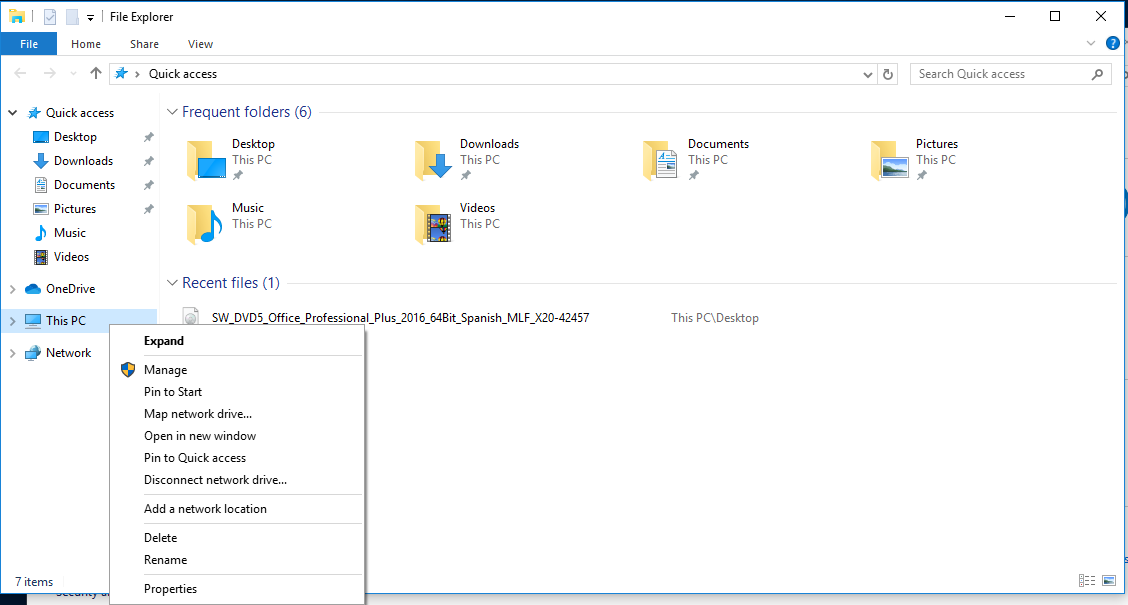 2. At the bottom, we can verify whether Windows has been activated or not "Windows is not activated"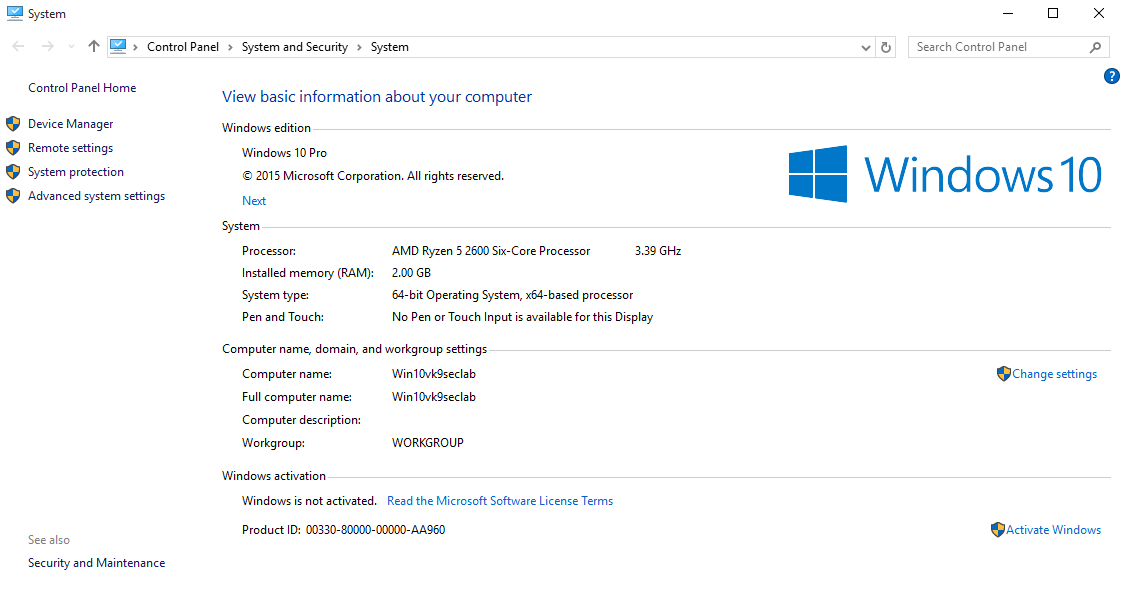 3. Open cmd as administrator, Win key -> cmd -> Right Click "Run as administrator"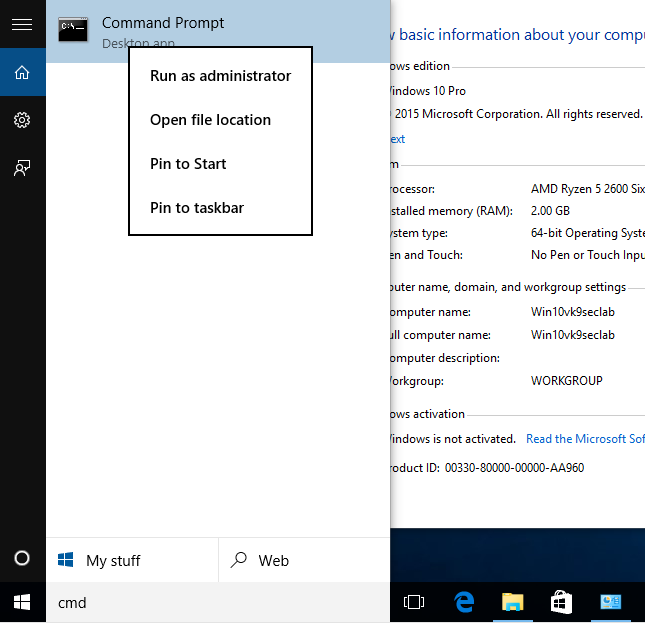 Click yes to permit the operation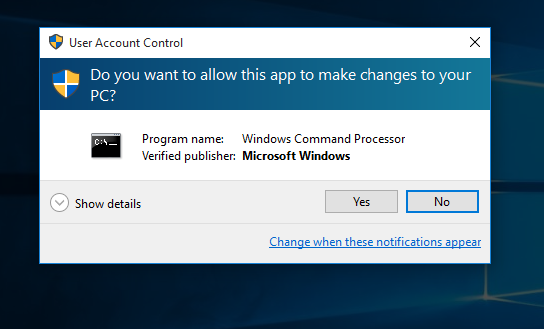 4. In this case I will be using "VK7JG-NPHTM-C97JM-9MPGT-3V66T" which is for Windows 10 Pro, you can search on the internet for some key codes.
https://ykmmedia.com/windows-10-product-key-free-serial-keys-or-activation-keys-2019-2020/
Enter the following command to submit the key
slmgr /ipk VK7JG-NPHTM-C97JM-9MPGT-3V66T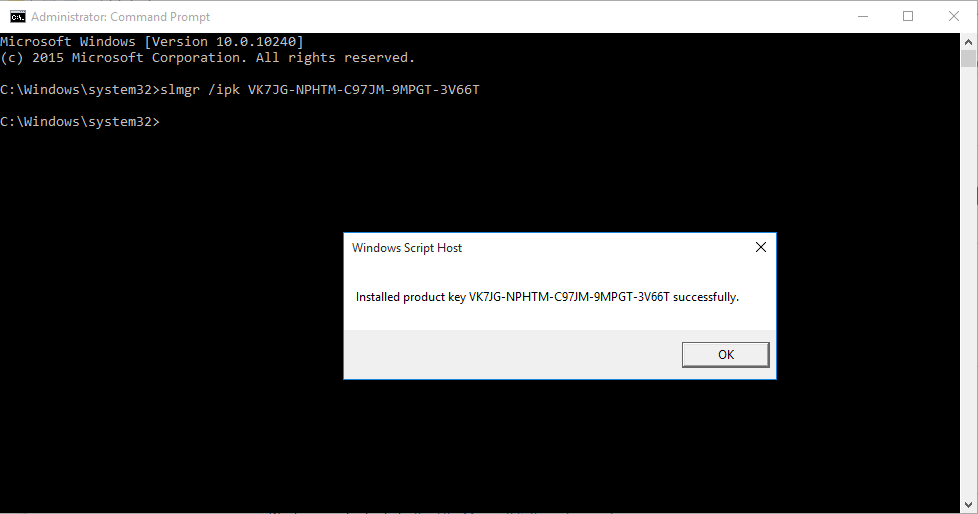 Wait a few minutes until this pops up.
5. Now you need to connect to KMS server
slmgr /skms kms8.msguides.com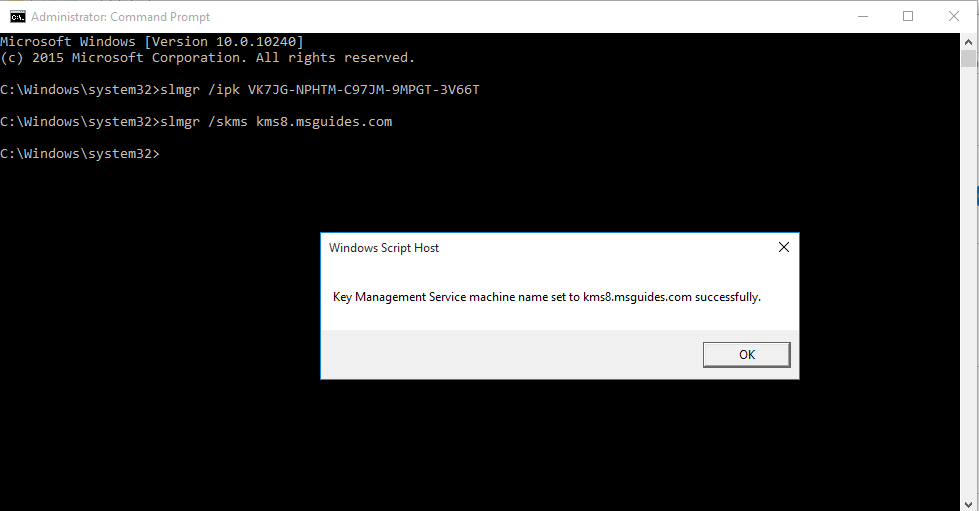 This message indicates the connection is successful
6. Now submit the request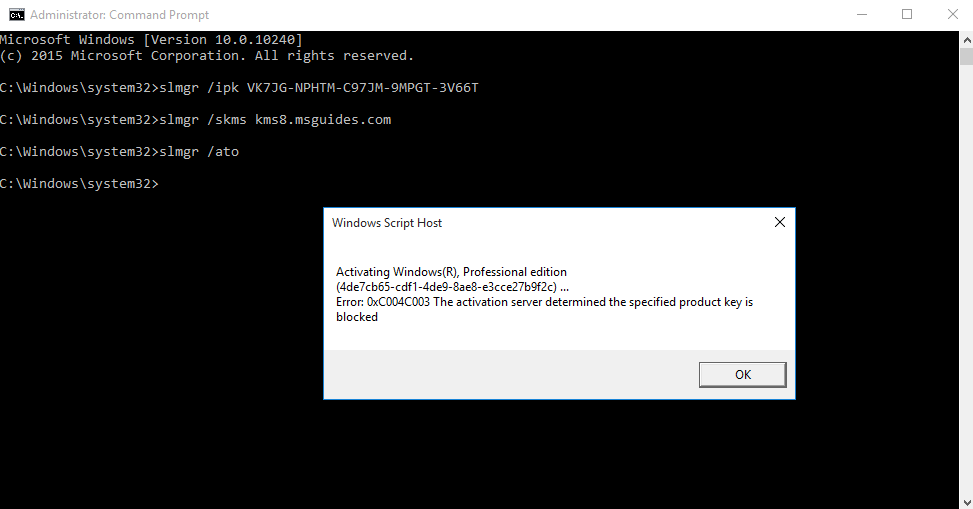 This activation fails due to the key has been reported, we need to find a clean key from the internet.
Now repeating the process with a valid key will activate the product.
slmgr /ipk W269N-WFGWX-YVC9B-4J6C9-T83GX
slmgr /skms kms8.msguides.com
slmgr /ato

Now click Ok and reboot.

Repeat Step 1 & 2 to check the activation of Windows. Now it shows "Windows is activated"